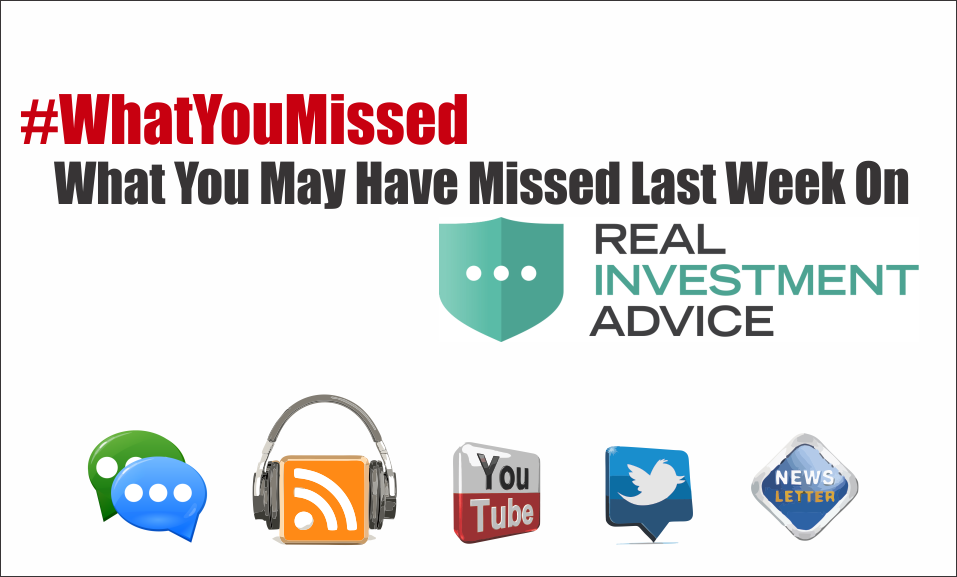 We know you get busy and don't check on our website as often as you might like. Plus, with so much content being pushed out every week from the RIA Team, we thought we would send you a weekly synopsis of everything that you might have missed.
The Week In Blogs
The Best Of "The Lance Roberts Show"
Video Of The Week
Interview With Loren Steffy On George P. Mitchell; "The Father Of Fracking."

Our Best Tweets Of The Week
Our Latest Newsletter
What You Missed At RIA Pro
RIA Pro is our premium investment analysis, research, and data service. (Click here to try it now and get 30-days free)

See you next week!
The BullsNBears.com website was founded by market crash expert Michael Markowski to specialize at publishing articles by him and by other authors who have been screened. The articles pertain to market crashes, market bottoms and recessions and depressions. Register below to be alerted when a new article is published on BullsNBears.com.